Price Increases Jan 2, 2020
Dear Valued Customers,
Please Note: We will have a small price increase effective January 2nd, 2020.  This increase is for recreational & pre-team classes, as well as, any event occurring on January 2nd, 2020 or after.
We always strive to keep price increases to a minimum; however, with the rising costs of living, minimum wage increases, and the added price increases for gymnastics equipment, we feel it is necessary to implement this increase.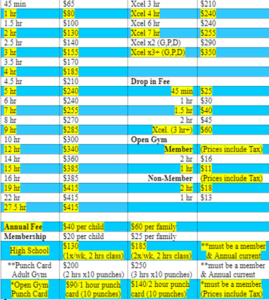 Thank you for your understanding.