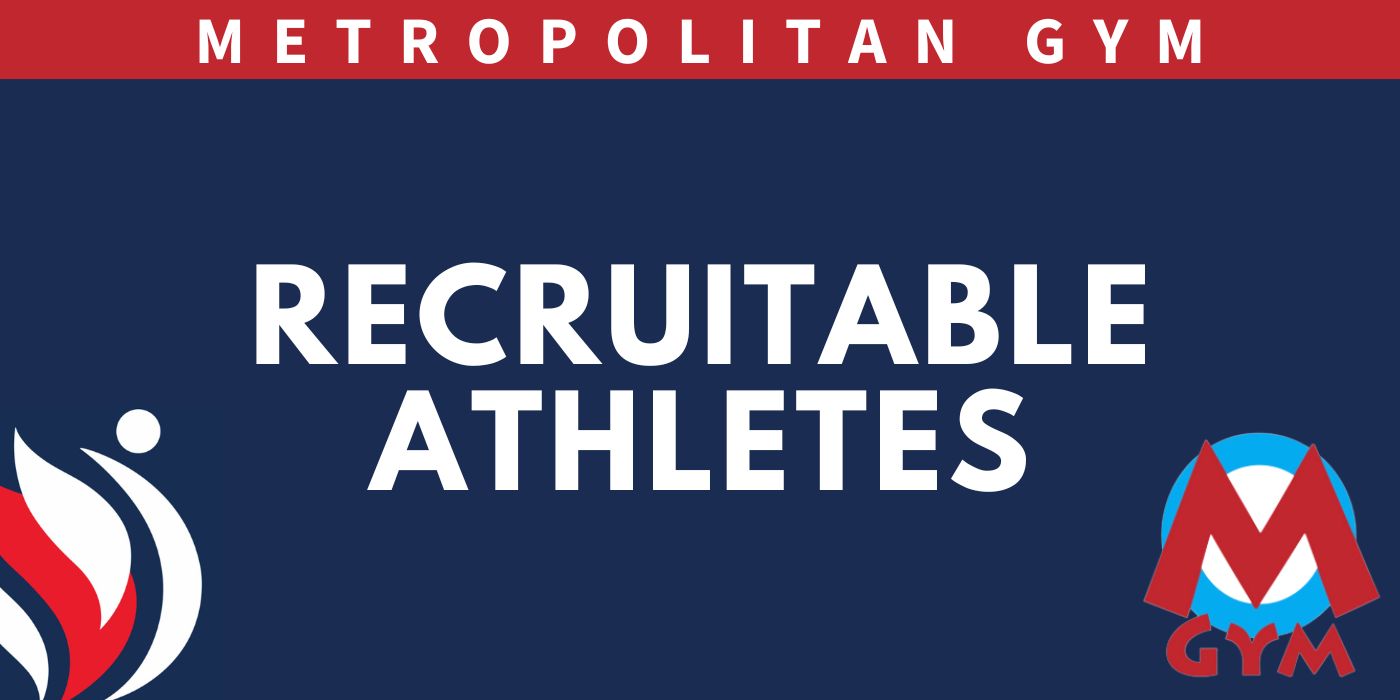 Below you will find information on Recruitable Athletes at Metropolitan Gymnastics. Please contact Yulia Hancheroff for more information about our women or men.
2022 Graduates
Anna Roberts – 2022 Accepted scholarships to Stanford University
Anna is a Level 10 gymnast who joined Metropolitan during the 2016-2017 season.
Some of her accomplishments include:




Level 10 Junior A Regional All-Around Champion 2017, 1st on Floor, 1st on Vault, 2nd on Beam.

Junior A Nationals 4th Place on Vault.

2018 Brestyn's Las Vegas Invitational Junior A First Place All-Around, floor and bars, 2nd place beam, 3rd place vault.

2018 Nastia Liukin Cup qualifier.

2019 WA State Silver AA, Region 2 Champion.

2019 JO National Qualifier.
Link to Anna's YouTube Channel: https://www.youtube.com/watch?v=71D3wFDxKmU
Kylie Chin
Current Level:  Level 10
School: Skyline High School     Graduation year: Skyline High School Class of 2022
Gymnastics Accomplishments:
2019 L10 Region 2 Championships: VT 4th, UB 1st, BB 1st, FX 3rd, AA 2nd

2018 L10 Region 2 Championships: VT 1st, UB 4th, BB 1st, FX 4th, AA 4th

2018 L10 Washington Optional State Championships: VT 3rd, UB 2T, BB 9th, FX 6th, AA 4th

2017 L9 Western Championships: VT 3rd, UB 2nd, BB 11th, FX 2nd, AA 2nd

2017 L9 Region 2 Championships: VT 1st, UB 3rd, BB 4th, FX 1T, AA 1st

2017 L9 Washington Optional State Championships: VT 1st, UB 2nd, BB 14th, FX 8T, AA 7th

2016 L8 Region 2 Championships: VT 1T, UB 6T, BB 2nd, FX 3rd, AA 1st

2016 L8 WA Opt State Championships: VT 2nd, UB 1T, BB 3T, FX 7th, AA 1st

2015 L7 Region 2 Invitational: VT 4th, UB 2nd, BB 1st, FX 1st, AA 1st

2015 L7 WA Opt State Championships: VT 2nd, UB 5th, BB 2T, FX 2nd, AA 2nd

2014 L6 WA State Championships: VT 4T, UB 2nd, BB 3rd, FX 8T, AA 2nd

Other accomplishments




2017 JO National Gymnastic Camp; State Congress Demonstrator




2016 State Congress Qualifier




2016 Level 8 Washington State Team




2015 State Congress Demonstrator




2015 National Judges Cup Team Qualifier
Links:
kyliechin.gymnast – Instagram
Kylie Chin on Youtube – http://youtube.com/channel/UC5yfblwlLHOlgu8JPIbZ2GA/videos