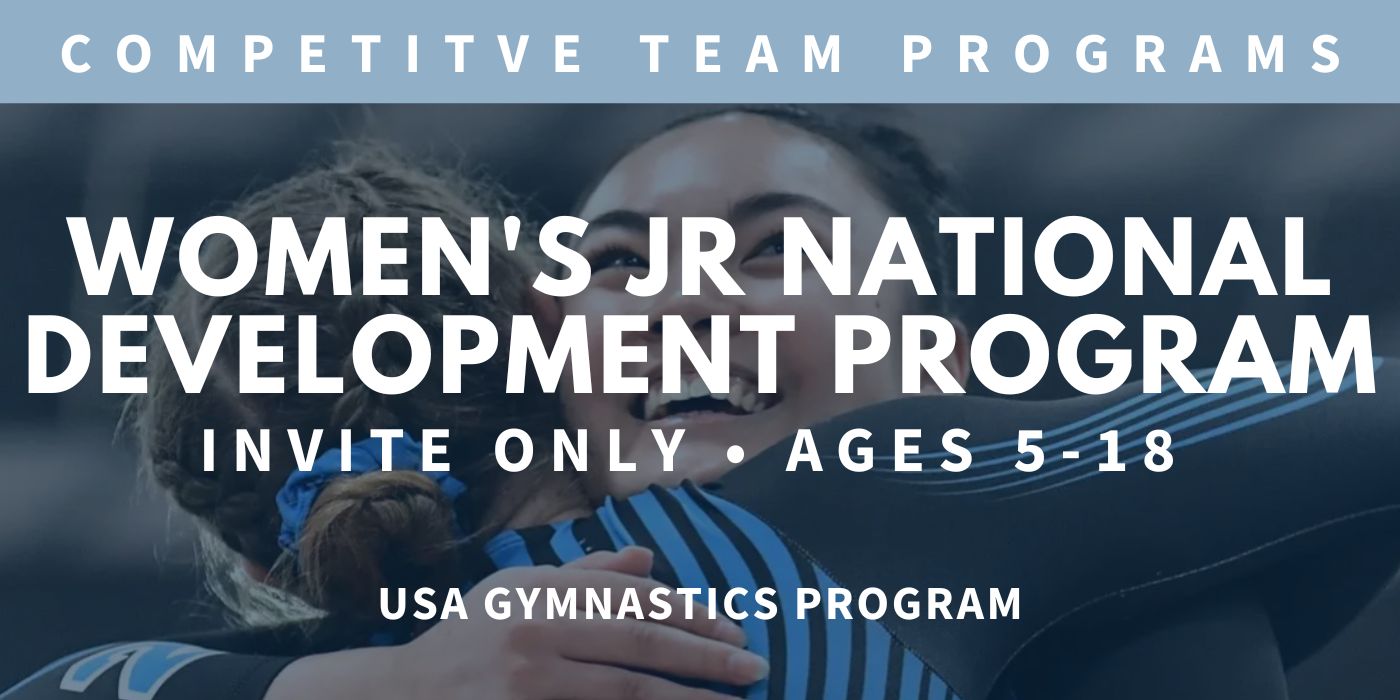 MEMBER LOG IN
CONTACT US
 RECRUITABLE ATHLETES
COLLEGIATE ATHLETES
COMPETITION SCHEDULE

Metropolitan has amazing competitive programs for girls of all ages!  The National Development Program is the original program designed by USA Gymnastics to develop potential Olympic-level athletes as well as NCAA student-athletes.  The first five levels of J.N. gymnastics are compulsory (standardized) in order to challenge gymnasts to develop strength on all four competitive apparatuses.  Levels 6-Elite are optional levels (each routine is customized) to display each gymnast's strongest skills.
Our Junior National Development program has a long history of producing Individual-event and All-Around Champions at the state, regional and national levels, as well as collegiate gymnasts.  Our experienced and award-winning coaching staff work together to build confidence in individual gymnasts while learning how to WIN!  Our team focuses not only on skill development but on the full picture of our athletes' lives.  Metropolitan Gymnastics has been repeatedly named USAG's Women's Program of the Year for Region 2 and has produced national All-around and event champions.
We Offer: 
Developmental Pre-Team: Level 1

Compulsory: Levels 2, 3, 4, and 5

Optional: Levels 6-10

TOPs/HOPES

Elites
Coaching Staff:
Yulia Hancheroff:  Owner, Optional Head Coach, Floor Specialist

Guennadi Kommisarov: Owner, Optional Uneven Bars, and Vault Coach

Cathy Sutherland: Optional Beam Coach, Tops/Hopes

Vanessa Hahn: Compulsory Program Director

Aimee Hentschel: Compulsory Coach

Alyssa Looney: Compulsory Coach

Maryanna Peterson: Level 1 Coach