Metropolitan Gymnastics is proud to host the 2022 ICF Challenge!
February 19-22, 2022
Levels JN 3-10 and Club (Bronze-Platinum)
2022 ICF CHALLENGE:   Donations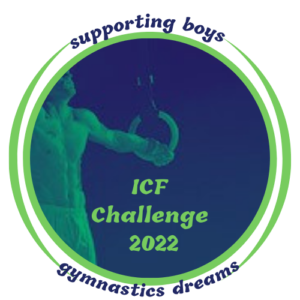 of non-perishable foods will be collected at the competition.   We are presenting a TEAM SERVICE AWARD for the team with the largest total donation BY LEVEL in each session. 
Registration Information:
Meet registrations will close by February 1st unless filled by an earlier date.
Levels 3-6 $110

Levels 7-10  $125

JN TEAM FEE $75 per level (3 athletes per level)

Club (all levels) $75

Club Team Fee – waived this year
Make Checks Payable to Metropolitan Gymnastics   
Contact Karen Zediker at info@metropolitangym.com ATTN: Karen/IFC    or (253) 686-1291
Mail rosters and registration checks to  ICF c/o Metropolitan Gymnastics 6822 S. 190th St.  Kent, WA  98032 
COLLEGE PLANNING SESSION:  ICF Challenge 2022 College Planning (1)   ICF is offering an information session for college planning for athletes and their families.  Presentations will include guidelines for student-athletes entering high school and those who will be completing college applications in the summer and fall.    
Session Information TBD
Admissions (Cash Only):
Finally a Covid reminder:
We are required to check for vaccination or negative test for anyone over 12 years old for the meet. We did push on this but it is something that impacts our legal liability and we can't get around it. This means we are looking for one of the following:
– Proof of vaccination
or
– A negative Covid test or proof of test (up to 72 hours before the event)
We understand the difficulty in this for a lot of folks and are working to be as accommodating as we are allowed to be.
RESULTS will be posted following each day of competition.