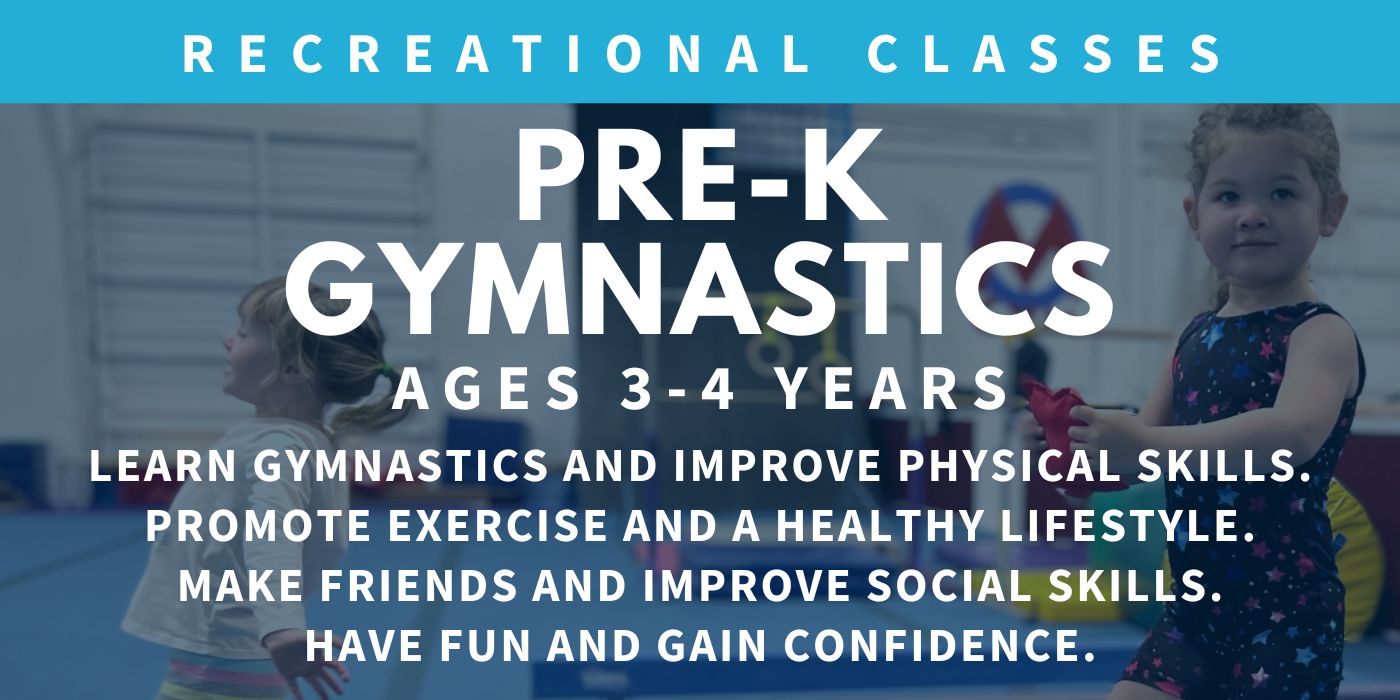 ENROLL NOW
MEMBER LOG IN
CLASS SCHEDULE
CONTACT US
Class curriculum is designed with age-appropriate activities and circuits with developmental milestone in mind, to keep children active, moving, and learning! Our preschool staff is highly motivated and enjoy working with children!
If you are interested in pursuing the competitive gymnastics route, please check out our Hotshots program available to advanced 3-4 year old girls and boys.

Online pre-registration required for participation.
Free trial class available!
Limit one free trial class per non-enrolled child.
Available in classes with space available, no free trial in classes with waitlist.

GYMSTERS 3Y
45-min co-ed gymnastics class
*Must be potty trained
Designed for specifically with 3-year-olds in mind. Participants will learn the introduction to gymnastics, learn new physical skills, make friends, improve social skills, have fun, and gain confidence. Children will participate in class independently, parents are welcome to watch from the lobby. For many kids, this is their very first pre-k format class "all by themselves".
GYMSTERS 3-4Y
45 minute co-ed pre-k gymnastics class
*Must be potty trained
This class is structured to provide children with challenges and excitement based on his or her comfort and ability level. Students will be introduced to all gymnastics equipment throughout a two-week timeframe. New target skills and circuits will be provided to continue building strength, agility, confidence, coordination, and social skills. This class can benefit a first-time gymnast as well as a "veteran"!
KINDER GYMSTERS 4.5-5.5Y
45-minute co-ed pre-kindergarten gymnastics class
Designed with kindergarten readiness in mind. Participants will learn fundamental gymnastics skills; while creating meaningful friendships, improve social skills, promote a healthy life style and create confidence to last a lifetime. This class is the oldest age group of our preschool class "Gymster" programs, specifically designed for transitioning out of pre-k structure and into grade school aged programs.
HOTSHOTS 3-4Y
Invite only girls pre-team gymnastics class.
The Hotshots class provides young gymnasts with an opportunity to develop a foundation for competitive gymnastics through learning fundamental gymnastics skills. This class incorporates circuits, strength, event work, and play to give each gymnast a challenging and rewarding experience.
MIGHTY MINIS 3-4Y
Invite only boys pre-team gymnastics class.
Mighty Minis is a by invitation only pre-team gymnastics class for pre-school age boys. It is a pre-team development class designed to help boys develop sport specific strength and flexibility while introducing them to boys' gymnastics equipment/apparatus.
LIFE-TIME MEMBERSHIP
$25/once per life-time per family 
Required, due with first-time enrollment.
ANNIVERSARY INSURANCE
$50/yearly per family
Required, due at first-time enrollment, and once per year upon the anniversary date of your membership.
TUITION PRICING
GYMSTERS 3Y, 45 min class
Once per week: $75/month
Twice per week: $120/month
GYMSTERS 3-4Y, 45 min class
Once per week: $75/month
Twice per week: $120/month
GYMSTERS 4.5-5.5Y, 45 min class
Once per week: $75/month
Twice per week: $120/month
TUITION POLICIES
CONTINUOUS ENROLLMENT
Continuous enrollment ensures your space is reserved in the class continuously while paying monthly tuition. Monthly tuition is the same price each month, regardless of the number of weeks in that month.
Online enrollments default to "auto pay" for Monthly Tuition, pre-paying for the following month; if you wish to "self pay" instead of autopay, you can update your preferences in your family account online or contact us.
AUTOPAY
Autopay for monthly tuition is processed on the 26th of each month, paying for the following month's tuition.
SELF-PAY
If you are not on auto-pay, tuition fees are due on the 1st of each month.
LATE FEE
A $15.00 late fee will be assessed for any tuition not received prior to the 15th of the month. There is no pro-rating of tuition for missed classes. No credits or refunds are given for tuition.
DROP POLICY
Notify us via email if you intend to drop your enrollment by the 15th of the month prior to the month that you are canceling tuition. If you do not notify us by the 15th, you will be responsible for the following month's tuition.

SIBLING DISCOUNTS
The first child pays full tuition, and each additional sibling in the same family receives a 10% discount.
PAY IN ADVANCE DISCOUNTS
Tuition that is paid 3 months in advance receives a 5% discount.
Tuition that is paid 6 months in advance receives a 10% discount.
IMPORTANT DATES
GYM CLOSED FOR:
Labor Day: September 5th, 2022

Halloween Day: October 31st, 2022

Thanksgiving Day and Friday: November 24-25th, 2022

Winter Break:

December 22nd, 2022 – January 2nd, 2023

Easter Sunday: April 9th, 2023

Memorial Day, Monday, May 29th, 2023

Independence Day, July 3-4th, 2023
For weather closures (snow, storms, etc), we follow the "Kent School District" for snow and weather-related cancelations. If your class is canceled due to holiday/gym closure, you will receive one Open Gym makeup credit, which is good for 30 days. Unused Open Gym makeup credits expire after 30 days.
SPECIAL DATES & EVENTS
HOLIDAY SHOW DECEMBER 16
ENTER
Use the "Rec Gym" entrance.
Located at door number 5.
WEAR
Gymnastics leotard is recommended, with or without shorts or leggings.
Or comfortable non-baggy athletic clothing, such as leggings, shorts, or jogger sweats with a shirt or tank; no zippers, no buttons, no jeans.
Gymnastics is a bare-foot sport, upon arrival participants will place shoes and socks into a cubby; if foot coverings are needed for personal reasons then gymnastics shoes or grip-socks are recommended.
Hair should be secured out of face, safe from obstructing skills and vision.
BRING
Water bottle recommended.
We have a water bottle filling station, no drinking fountain.
ARRIVAL
Enter through Rec Gym entrance.
Shoes and socks into cubby or with parents.
Children line up at the sign for their class, and meet the coach.
Gymnasts enter gym with their coach; no unsupervised gym time is permitted.