Men's Jr National Development Team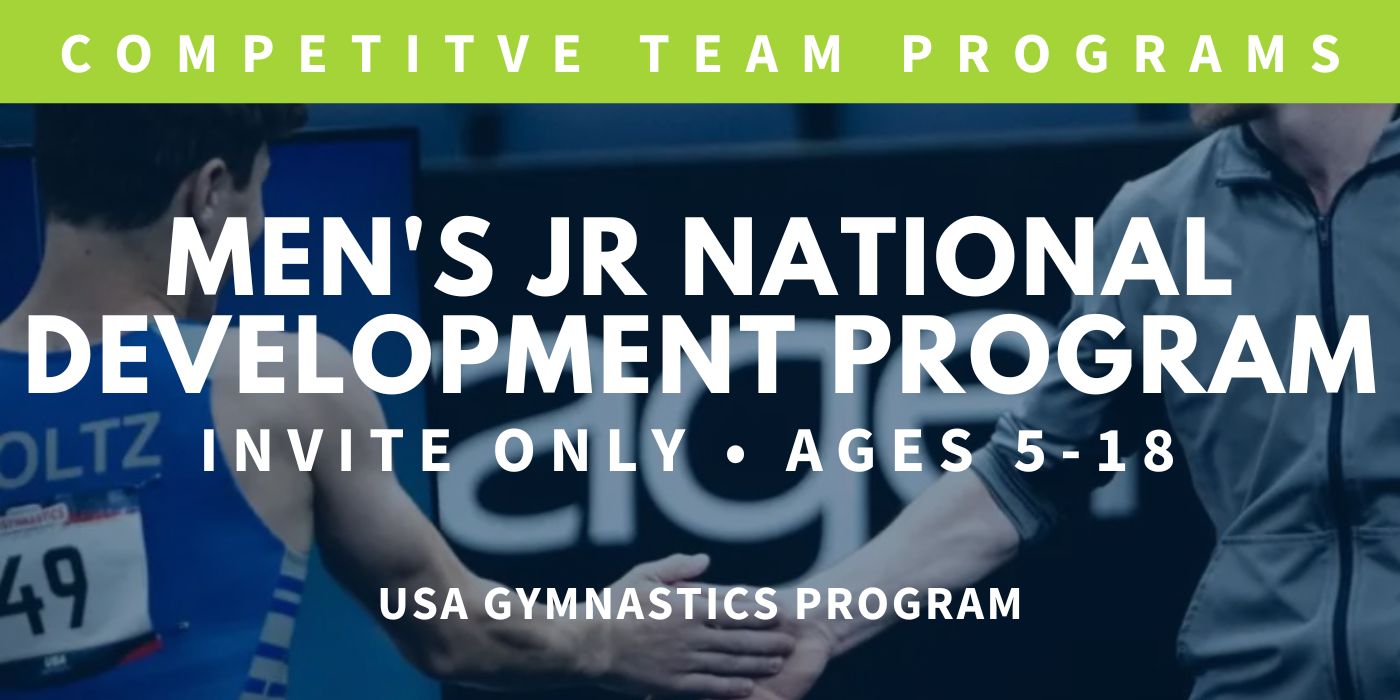 MEMBER LOG IN
CONTACT US
RECRUITABLE ATHLETES
COLLEGIATE ATHLETES
COMPETITION SCHEDULE
TRYOUTS COMING SOON FOR THE 2023-2024 SEASON!
Welcoming new-to-team gymnasts!
Tryouts are available on your choice of May 20th OR June 3rd.
Tryouts include skill/strength/flexibility assessments and parent information.
Gymnast will be assessed for "Developmental Program" and "Club Program" placements.
Following the tryouts, Program & Level placement result invites are emailed to parents.
All Team Programs are by invite only via our tryouts.
REGISTER FOR TRYOUTS
TEAM TRYOUTS REGISTRATION
TEAM GYMNAST GYM-TRANSFERS
If you are already a current team gymnast at another gym, but are interested in transferring gyms,
please email us directly for more information about team program Gym-Transfers.

E-MAIL:
[email protected]
ABOUT MEN'S DEVELOPMENTAL PROGRAM
Metropolitan Gymnastics has an AWARD-WINNING National Development competitive program for boys!  Our focus is on TEAM while challenging individual athletes to maximize their potential.  We offer Future Stars, and Junior Elite programs and consistently have athletes on the Future Stars and Junior National Teams as well as the Elite Team Cup team. 
We produce Individual-event and All-Around champions at the state, regional and national levels, and also have a strong history of producing collegiate athletes.  Our award-winning coaching staff has been recognized locally as well as nationally.
OUR COACHES
Timur Abdullin:  Head Coach and Technical Director – Levels 8-9 / JE
Steven Schmerber: Men's Program Director: Levels 5-7 / Future Stars
Yury Kartzev: Optional Coach Levels 9/10
Jocelyn Soltz:  Compulsory Program Lead: Levels 3-4
WE OFFER
Pre-Team (Mighty Mini's) as part of our recreational program

Junior Development Competitive Levels 3-10

Junior Elite competitive Levels 8-10 (US Junior National Team track)

Opportunities for select athletes to compete in the National Future Stars program