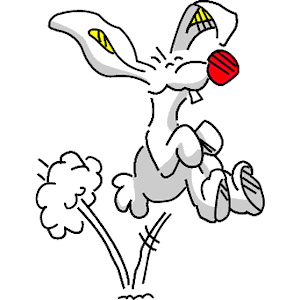 MARCH 8-10, 2024
The Bunny-Hop is a great meet for everyone Levels 2-10 and Xcel. All gymnasts receive great awards and stuffed bunnies. The top three all-around winners in each session receive the famous bunny trophies.  Don't be surprised if coaches, parents, and even judges join you in dancing the Bunny Hop!
Registration Fees: 
All Levels: $105

Deposit of $200 Due December 15, 2023

Payment in full by March 1st, 2024
Meet Scoring:
We use online score results reporting with myusagym.com or the MyUSAgym app on iOS. Scores are updated during the competition.
Admissions:
CASH ONLY
$15.00 Per Person / Session

$40.00 All Day Pass