Metropolitan: Home of TWO National All-Around Champions!
#Metroyouknow   #Metrostrong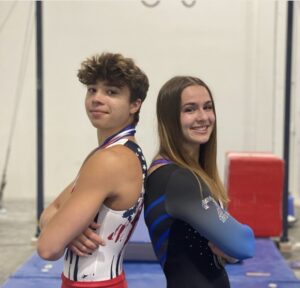 In the midst of a global pandemic, Metropolitan gymnasts remained strong – and dedicated to excel at the highest levels.  By training alone at home, or with coaches through Zoom calls, Anna and Nick never let up.   Their persistence paid off when they each won Level 10 All-Aound titles at the National  Championships.  We are thrilled for them – and especially proud to be the only club in the nation to have both Women's and Men's National All-Around Champion this year.