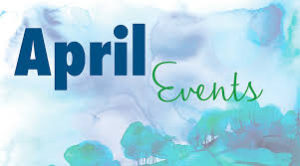 The month of April brings renewed excitement for our recreational and team programs!
Our recreational athletes are training for the Mini Olympics to be held on Saturday, April 27th form 2:30-4:30 pm.  Register at the front desk – $20 per athlete – by Saturday, April 13th.  All competitors will receive a special event T-shirt.  Girls competing should be in a leotard and boys in shorts and a t-shirt.
Girls JO and Xcel Team Tryouts will be held on Saturday, April 13th.  Keep watch for specific times for different age groups.  Athletes participating in the Girls Tryout must register at the front desk in advance to ensure that we have appropriate staff available.
Boy's Junior Olympic Regional Championships are in Everett, WA Friday, April 5-7th at the Everett Community College.  Check out all the details (Men's Region 2 Website) and then come and support our boys' team as the compete against the best athletes from WA, OR, ID, MT, and AK.  Optional level athletes will have the opportunity to qualify for the JO National Championships to be held in Reno, NV in May.
Compulsory JO Girls State Championships will be held April 5-7 in Seattle.  Magnuson Park Hanger 30 – 6310 NE 74th  Seattle WA 98115.  Hosted by Emerald City Gymnastics.
Women's JO Regional Championships will be held at Oregon State Univerisity April 12-14th.  Levels 8-10 are competing for regional honors and Levels 9's and 10's have the opportunity to qualify for Western Nationals and JO Nationals.  Check out the details at http://www.oregonstategymnasticsacademy.com/2019-region-2-championships
USA Gymnastics Regional EXEL Invitational will be held April 25 -28th.  Qualified Silver – Diamond athletes will compete at the Evergreen State Fairgrounds in Monroe, WA.